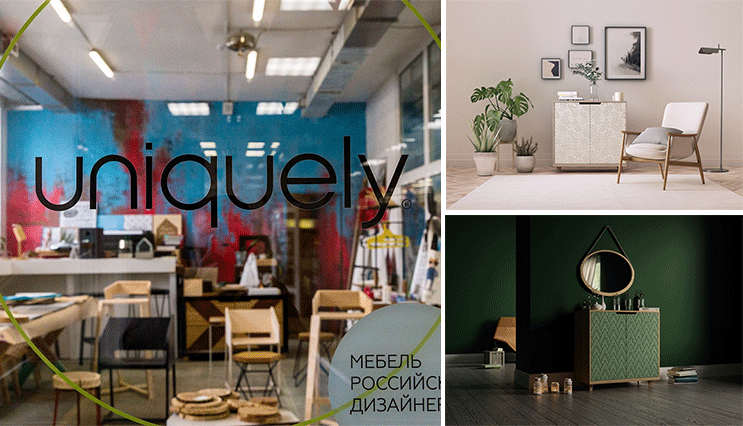 LLC "Uniquely Design"
رقم التعريف الضريبي7726386100
عنوان119, bld. 47, Mira avenue, Moscow, 129223
(HS 2017) رمز المنتج
940360
Furniture; wooden, other than for office, kitchen or bedroom use
940159
Seats; of cane, osier or similar materials, other than bamboo or rattan
(NACE REV.2) نوع الأنشطة
31.01
Manufacture of office and shop furniture
أسواق التصدير الحالية
عن الشركة
Architectural and production studio Uniquely was founded in 2012 by two architects Anna Bryukhova and Ilya Bolkisev. The studio itself and the production site are located in Moscow. We are taking care of design and manufacturing of serial pieces of furniture and home accessories as well as production of custom tailormade furniture. We are deeply in love with contemporary style, harmony of laconic forms and simple original design. We are producing pieces of art for everyone to discover harmonic inimitable style and create comfort and coziness. We want to show the world that craft works of Russian designers definitely deserve to appear and stay in your home.
الشركات المصنعة المتشابهة