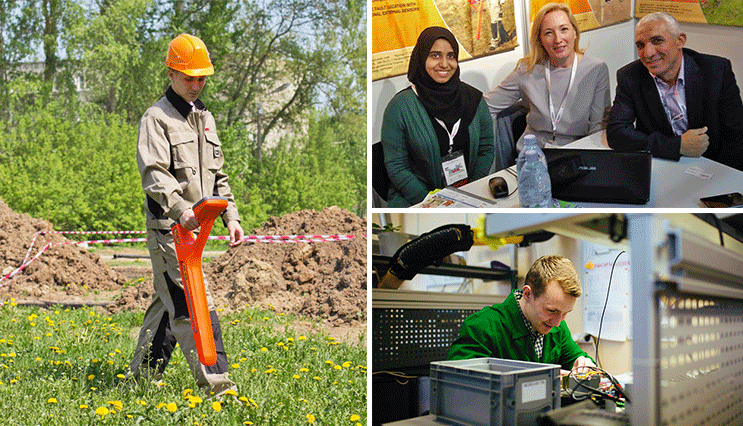 LLC "STC TECHNO-AC"
NÚMERO DE IDENTIFICAÇÃO DO CONTRIBUINTE7720328380
ENDEREÇO10A, bld. 2, office 6, 1-st Vladimirskaya st., Moscow, 111123
TELEFONE+7 (495) 258-86-49
INFORMAÇÃO CORPORATIVA
LLC "STC TECHNO-AC" is a part of TECHNO-AC group. LLC "STC TECHNO-AC" is an export company for international sales of non-destructive testing equipment. Our cable and pipe locators detect metal and non-metal pipes underground and detect the water leak from the buried pipes made of different materials. Our company exports the devices to more than 30 countries all around the world and has dealers in UAE, Saudi Arabia, India, Australia, Columbia, South Africa, Egypt, Czech Republic, etc. Our main clients are the biggest telecommunication, construction, energy and plumbing companies.
TIPO DE ATIVIDADE (NACE REV.2)
46.19
Agents involved in the sale of a variety of goods
MERCADOS DE EXPORTAÇÃO ATUAL
Colombia, Mexico, India, Saudi Arabia, South Africa, UAE, Australia, Greece, Germany, Poland, Czech Republic, France, Italy, Estonia, Bahrain, Oman, Qatar, Israel
CÓDIGO DO PRODUTO (HS 2017)
903180
Instruments, appliances and machines; for measuring or checking n.e.c. in chapter 90