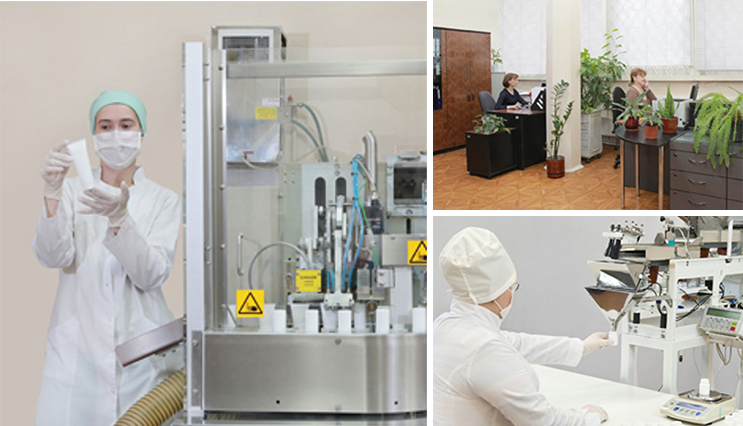 DOCTOR N Ltd.
ADRESSE8/12, bld. 3, Sadovaya-Sukharevskaya st., Moscow, 127051
TÉLÉPHONE+7 (495) 393-05-02
AU SUJET DE LA SOCIÉTÉ
Was established in 1995. The Company manufactures homeopathic pharmaceutical preparations and natural beauty care. The Company places priority on high quality of its pharmaceutical preparations according to GMP and of its natural beauty care products according to the industry best practices in the Eurasian Union countries. Our products are characterized by high efficiency, safety and quality. The Company keeps up the traditions in manufacture of homeopathic pharmaceutical preparations and brings innovation to beauty care products. The Company has spare capacities to produce Private label goods.
TYPE D'ACTIVITÉ (NACE REV.2)
21.20
Manufacture of pharmaceutical preparations
MARCHÉS D'EXPORTATION ACTUELS
CODE DES PRODUITS (HS 2017)
330499
Cosmetic and toilet preparations; n.e.c. in heading no. 3304, for the care of the skin (excluding medicaments, including sunscreen or sun tan preparations)
340120
Soap; in forms n.e.c. in item no. 3401.11
330610
Oral or dental hygiene preparations; dentifrices