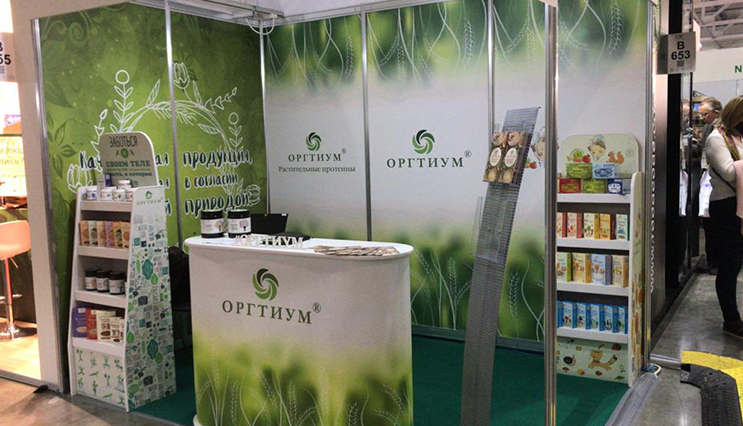 Orgtium Plus
DIRECCIÓN7 Fabrichnaya str., Reutov, Moscow Region, 143960, Russia
TELÉFONO8 (495) 256-29-10
SOBRE LA COMPAÑÍA
A company that specializes in the production of natural food products, the high quality of which is confirmed by Declarations of Conformity and reviews of our customers. Here you will find first and second courses, healthy sweets and superfoods, a chic assortment of natural cocoa and tea (matcha, buckwheat, etc.), cereals and their mixes, as well as ready-made cereals, so useful for adults and children. Among the products of ORGTIUM, flakes that do not require heat treatment and exotic flour (coconut, amaranth, linseed, chickpea, hemp, etc.), natural sugar substitutes, including date and coconut, as well as greens for germination are very popular.
TIPO DE ACTIVIDAD (NACE REV.2)
46.90
Non-specialised wholesale trade
MERCADOS ACTUALES DE EXPORTACIÓN
Dubai, China, Armenia, Japan, Switzerland
CÓDIGO DEL PRODUCTO (HS 2017)
1104
Cereals processed by other means (for example, hulled, rolled, flaked, hulled, chaffed or crushed), other than rice of heading 1006; germ of cereals, whole, crimped, flaked or ground.
190420
Food preparations; obtained from unroasted cereal flakes or from mixtures of unroasted cereal flakes and roasted cereal flakes or swelled cereals