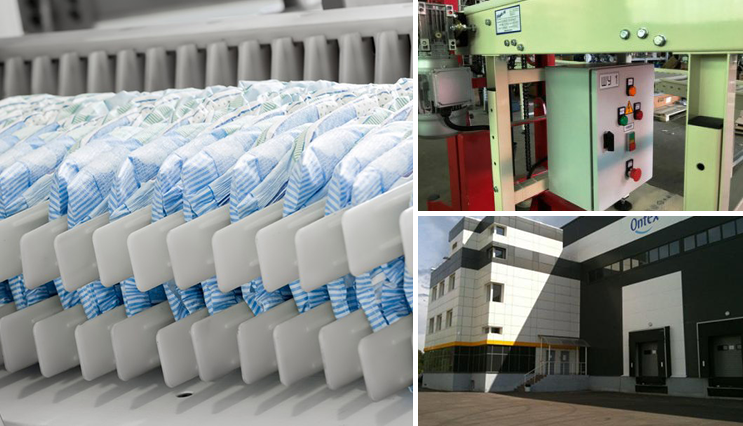 LLC "ONTEKS RU"
ADDRESS105064, Moscow, st. Ground Val, 9
Production/development address105064, Moscow, st. Ground Val, 9
ABOUT
Ontex is a leading international manufacturer of personal care products for children and women, as well as hygiene products to solve incontinence problems in adults. Our high-quality products, available at a reasonable price, are represented in more than 110 countries around the world by leading retail chains and our own brands.
ACTIVITY CLASS (NACE Rev.2)
17.22
Manufacture of household and sanitary goods and of toilet requisites
CURRENT EXPORT MARKETS
CLASS OF GOODS (HS 2017)
340119
Soap and organic surface-active products; in the form of bars, cakes, moulded shapes, and paper, wadding, felt and nonwovens, impregnated, coated or covered with soap or detergent, not for toilet use
961900
Sanitary towels (pads) and tampons, napkins and napkin liners for babies and similar articles, of any material