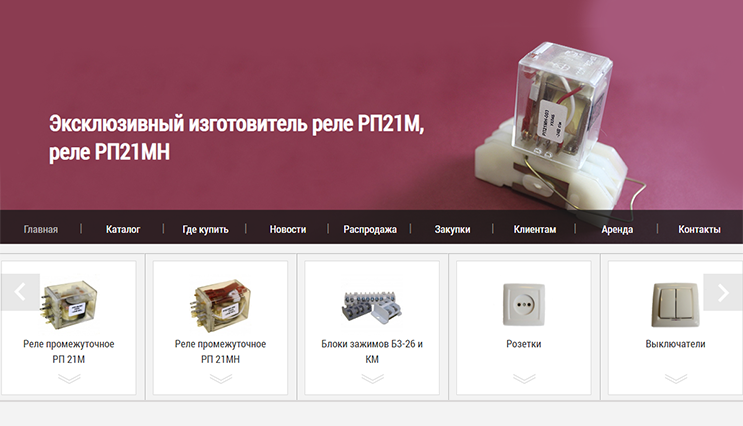 LLC MPA "Elektrotechnika"
地址1, Kashirskoe highway, Moscow, 115230
关于公司
Moscow production Association "electrical Engineering" was founded in 1941. It has passed the way from a small enterprise to a large stable developing Association. Main product groups – wiring accessories, intermediate relays РП21М, РП21МН, consumer goods and teploizdely. The range of products includes more than 1000 items and is constantly updated with new products.
活动类型 (NACE REV.2)
27.33
Manufacture of wiring devices
当前的出口市场
产品代码 (HS 2017)
853650
Electrical apparatus; switches n.e.c. in heading no. 8536, for a voltage not exceeding 1000 volts