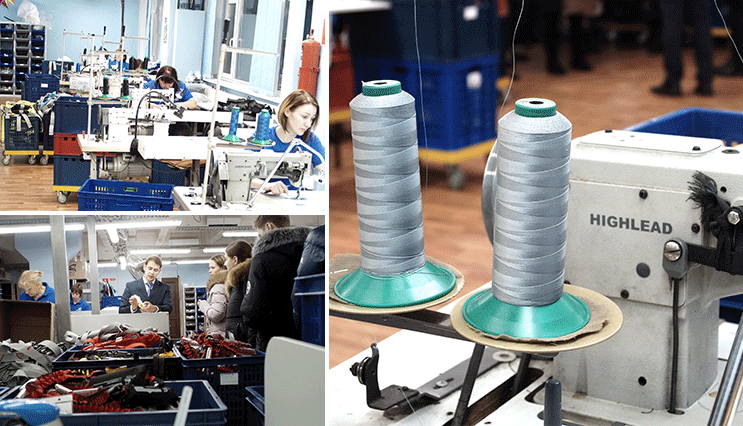 VENTO-2M Ltd.
NÚMERO DE IDENTIFICAÇÃO DO CONTRIBUINTE7733055444
ENDEREÇO14, office 302R, Pohodniy proezd, Moscow, 125373
TELEFONE+7 (495) 544-46-64
INFORMAÇÃO CORPORATIVA
Development, production and sale of personal protective equipment against falls from a height, as well as equipment for practicing mountaineering and climbing. The presence of the design office itself allows you to quickly create new products and introduce them into production. Qualified personnel, as well as a modern fleet of machines in its own textile production allows producing more than 15,000 harnesses, 20,000 lanyards each month. Analysis of market needs and the study of modern materials and technologies allow us to produce the most advanced PPE from a fall from a height.
TIPO DE ATIVIDADE (NACE REV.2)
32.99
Other manufacturing n.e.c.
MERCADOS DE EXPORTAÇÃO ATUAL
CÓDIGO DO PRODUTO (HS 2017)
630720
Life-jackets and life-belts