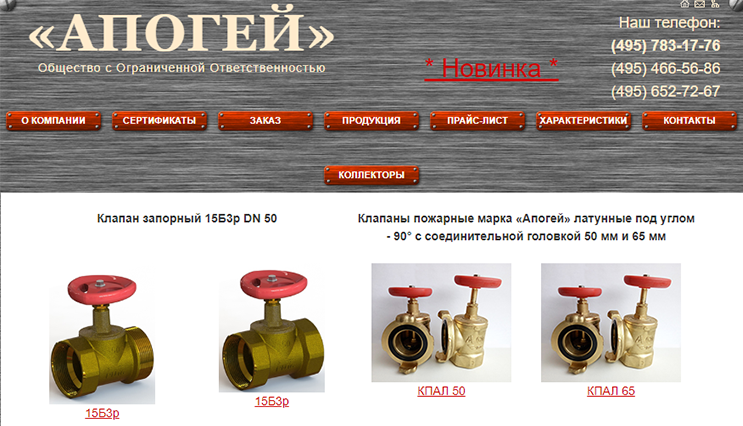 LLC "APOGEY"
ADRESSE3, Chernitsinsky passage, Moscow, 107241
TÉLÉPHONE+7 495)783-17-76
AU SUJET DE LA SOCIÉTÉ
LLC Apogee in the work focuses attention, first of all, on quality of the let-out equipment. Due to this factor, our products are in great demand in our country and CIS countries. The company produces four types of valves: - CPL-brass fire valves, - DROPPED-brass fire valves with connecting head, - CHR-cast iron fire valves, - PDA valves for fire hydrants.
TYPE D'ACTIVITÉ (NACE REV.2)
28.14
Manufacture of other taps and valves
MARCHÉS D'EXPORTATION ACTUELS
CODE DES PRODUITS (HS 2017)
848180
Taps, cocks, valves and similar appliances; for pipes, boiler shells, tanks, vats or the like, including thermostatically controlled valves