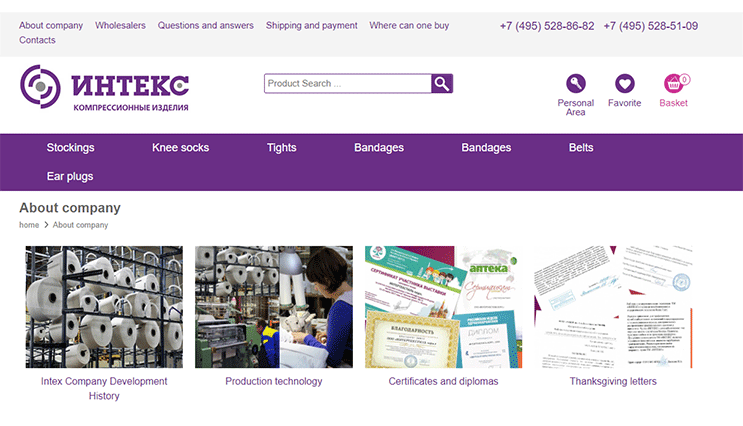 OOO "INTERTEKSTIL KORP."
DIRECCIÓN32/2 Myasnitskaya str., Moscow, 101000
TELÉFONO+7 (495) 528-86-82
SOBRE LA COMPAÑÍA
The company is engaged in the production of elastic medical devices.This is a complex technological process that depends on many components. One of the most important conditions for obtaining the highest quality products is the best raw materials from proven manufacturers.
TIPO DE ACTIVIDAD (NACE REV.2)
21.20
Manufacture of pharmaceutical preparations
MERCADOS ACTUALES DE EXPORTACIÓN
CÓDIGO DEL PRODUCTO (HS 2017)
621710
Bandage tape in a set of textile materials