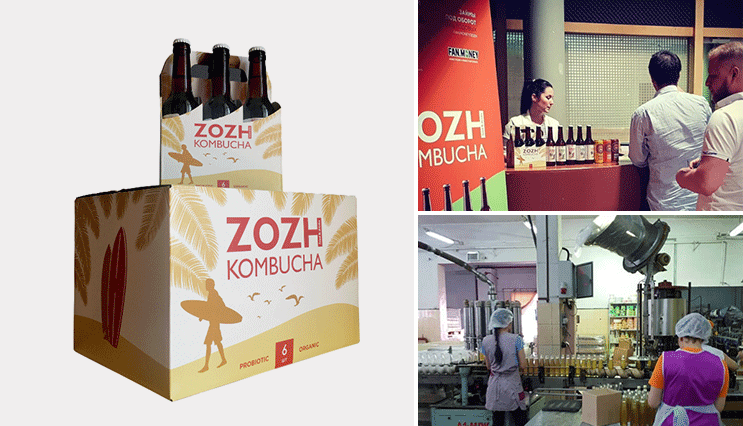 Bestseller Market Ltd.
DIRECCIÓN1, floor 2, office 1, room 5, Sergeya Makeeva st., Moscow, 123100
TELÉFONO+7 (499) 112-03-66
SOBRE LA COMPAÑÍA
We produce soft drinks for a healthy diet, functional, fermented, fortified drinks. Main brand: Kombucha TM "ZOZH kombucha" is a fermented drink with probiotics and antioxidants, 100% natural product, without preservatives, added sugar, dyes. There are 5 types of kombucha in the assortment: classic, green tea, with ginger and honey, with Ivan tea, with hibiscus.
TIPO DE ACTIVIDAD (NACE REV.2)
46.90
Non-specialised wholesale trade
MERCADOS ACTUALES DE EXPORTACIÓN
CÓDIGO DEL PRODUCTO (HS 2017)
220600
Beverages, fermented; (e.g. cider, perry, mead, sake)