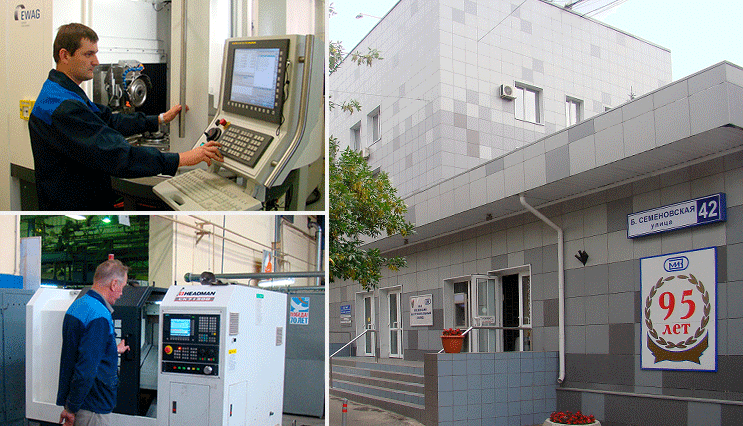 PJSC "Moskovskii Instrumentalnyi Zavod"
ADDRESS42, B.Semenovskaya st., Moscow, 105094
PHONE+7 (499) 369-07-50; +7 (499) 369-18-86
ABOUT
PJSC "MIZ" (Moscow Tool Plant) from 1919 is the leader of the national toolmaking industry and produces the widest range of metalworking tools in Russia for gear-cutting, thread rolling, and turning. The enterprise has the necessary metal-cutting, grinding, electroerosion and heat treatment equipment for manufacturing of both standard and special tools and equipment, staffed by experienced technicians and working staff. The plant's quality management system is certified according to GOST R ISO 9001-2008.
ACTIVITY CLASS (NACE Rev.2)
25.73
Manufacture of tools
CURRENT EXPORT MARKETS
CLASS OF GOODS (HS 2017)
820740
Tools, interchangeable; (for machine or hand tools, whether or not power-operated), tools for tapping or threading
820770
Tools, interchangeable; (for machine or hand tools, whether or not power-operated), for milling