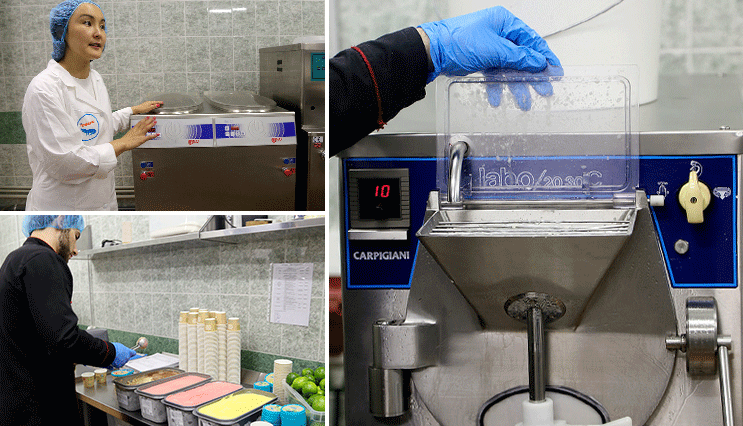 Il Mio Morozhenko Ltd.
STEUERNUMMER INN7725692792
ANSCHRIFT21A, bld. 10, Zavodskaya st., Zelenograd, Moscow, 124365
TELEFON+7 (495) 647-03-35
ÜBER DAS UNTERNEHMEN
Our company OOO "Иль Мио Мороженко" (Limited Liability Company) produces incredibly tasty, high quality premium ice-cream. Our brand name is "ICECRO". We are developing innovations, and taking care of healthy eating, health and nutritive value of the products that we produce. Slogan of our company is "Freedom in choosing any taste!"- represents diversity of the world and shows the individualty of every person. We are producing ice-cream fully made of natural ingredients, with no chemical colorings, no artificial flavorings, and no preservatives. Exquisite ice-cream ICECRO includes classic tastes, and also exclusive lines.
ART DER TÄTIGKEIT (NACE REV.2)
10.52
Manufacture of ice cream
AKTUELLE AUSFUHRMÄRKTE
CODE DES PRODUKTES (HS 2017)
210500
Ice cream and other edible ice; whether or not containing cocoa