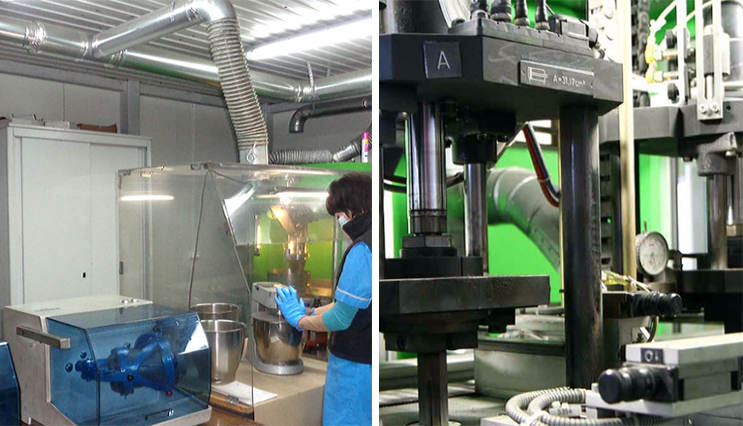 JSC "KERMET"
STEUERNUMMER INN7723327113
ANSCHRIFT13, Ostapovslyi proezd, Moscow, 109316
TELEFON+7 (495) 662-54-54
ÜBER DAS UNTERNEHMEN
Our company since 1991. develops and mass-produces diamond tools for the construction and processing of natural stone, refractory materials, hard alloys and other materials. We have always seen the success of our work in giving our customer the best tool at the best price. Our production potential allows us to provide high quality and reasonable price: modern technological lines; test and instrument base; comprehensive production control and, of course, a team of highly professional specialists.
ART DER TÄTIGKEIT (NACE REV.2)
25.73
Manufacture of tools
AKTUELLE AUSFUHRMÄRKTE
CODE DES PRODUKTES (HS 2017)
820510
Tools, hand; drilling, threading or tapping tools